Army looks to reach online
community through Twitch, eSports
and 'urban music influencers'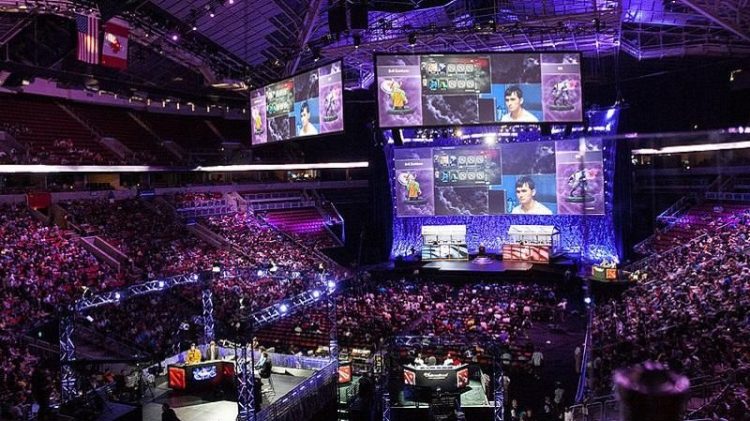 The Army is to conduct a 12-month pilot aimed at improving its engagement with the "online community". 
This exercise will involve streaming events on popular platforms such as Twitch and Mixer, conducting marketing exercises at gaming events, and "using key influencers from the urban music scene to deliver key messages about 'Army confidence'", the Army said.
Ayozat, a broadcast and content distribution company based in Sedgley in the West Midlands, has been awarded a £121,000 one-year contract which comes into effect on 16 June. During the coming 12 months, the firm will be expected "to deliver four events… on their own platforms, including Twitch and Mixer, enabling the British Army to engage with the company's established audiences".
The Army cited a number of examples of the kind of content it is looking for, including "adventure training… that can be screened on an exclusive army channel on one of the company's platforms".
Another option could be online streaming of one of the many sporting competitions in which service personnel or teams take part to "demonstrate the diversity of sporting activity that the Army encourages".
The military is also interested in sharing "educational content… that is fun and relevant that can be screened digitally and on mainstream channels," as well as that which is "specifically directed at the hard to reach [audiences], to assist in both recruitment and connecting the British Army to society".
Ayozat will also provide and manage the online platform that hosts the Lions League – a eSports competition in which servicewomen and men can compete in games including those in the Call of Duty and Counter-Strike series.
The firm may also be asked to "ad hoc productions… that will support Army messaging".
"All content must be cleared through the correct communications channels," the contract-award notice said. "The company will be permitted to use the Army 'Be The Best' branding on all productions that relate to the Army that have been cleared."
The Army's ultimate goal is to improve the "tailoring [of] our messaging by being relevant to [audiences] through mediums such as eSports, urban music, arts, and sports".
If the pilot exercise is deemed to be a success, the Army will launch a commercial competition to award a follow-up contract.
The Ministry of Defence last week launched the Armed Forces first dedicated Cyber Regiment, which will bring together 250 specialist personnel. The unit, a reactivated version of the formerly disbanded 13th Signal Regiment, will be tasked with securing securing military communications networks, as well as supporting cybersecurity for troops deployed on operations around the world.
Launching the regiment, defence secretary Ben Wallace said: "This is a step-change in the modernisation of the UK Armed Forces for information warfare. Cyberattacks are every bit as deadly as those faced on the physical battlefield, so we must prepare to defend ourselves from all those who would do us harm and 13th Signal Regiment is a vital addition to that defence."
In 2018, one of Wallace's predecessors, Gavin Williamson,spoke of his desire to encourage more technology experts to sign up as military reservists.
"In this disinformation age, this cyber age – people often look at cyber as something that's separate," he said. "Actually, it's completely relevant to every other different part of our services. It's relevant to the army, navy and air force and it's not just a separate realm in its own right."
You create, we connect. With AYOZAT™ taking care of the technical side, you can focus
more on your content strategy.