If you are a media company or a content creator or even a influencer, we can power you to start a TV channel. Starting your own TV channel will give your brand:
– One of the best ways to connect to global users
– A powerful user acquisition tool
– Plus high user retention
AYOZAT has powerful technology, owns the network and has content to enable this under one roof.
Plus real distribution to maximize on traffic and revenue via network handoff's with every online, satellite, cable and terrestrial network on the planet.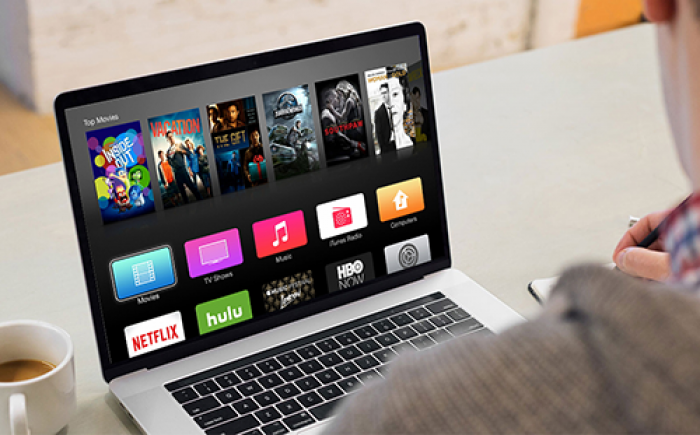 AYOZAT™ combines the workflow between traditional linear television and over-the-top digital streaming. Through our approach, we wrap together with the playout, ingest, QC, compliance, media preparation, transcoding/encoding, ad placement, and delivery for both TV and OTT concurrently or separately.
How To Start Your Own TV Channel
AYOZAT can show you how to start your own TV channel in any jurisdiction around the globe, guiding you through the entire process. AYOZAT can facilitate the transmission of your channel via satellite, cable, terrestrial transmission and online, so be it from space, the ground, the air or online the AYOZAT group has you covered.
AYOZAT's subsidiary, Information TV, is one of the leading and oldest advisers on Television and its compliance, Information TV will ensure a smooth setup and transition. Whist we make it simple, it can be a complex process, below is an outline of how to set up a channel in the United Kingdom. In this example, we will look at starting a channel on the Sky network.
Helping You Secure Your Broadcasting Licence
In order to broadcast on UK television, you need a specific satellite licence (for Sky or Freesat) or a digital licence (for Freeview) from Ofcom.
We'll be here to help you through the Ofcom application process and are prepared to act as your front-end compliance expert, which will include managing Ofcom complaints and investigations should the need arise.
Additionally, we have the capabilities to train you and your staff on the compliance aspects of your programming and will keep you up to date with all regulatory changes.
Sky Electronic Programme Guide (EPG)
Slot Acquisition
If you're looking to secure an EPG slot, we'll explain the options and costs you will need to budget for. We'll also organise the acquisition of an EPG for your channel, manage the process of launching you on the medium of your choice and guide you in extending your reach to a target audience as your project develops.
How To Create A TV Channel
AYOZAT will walk you through on how to create a TV channel. But first you need to ask yourself these questions. 
Do I want an SD, HD or 4K channel?
What type of content is going to be shown? Is it entertainment, sports, news or anything else?
Is there going to be any live content?
Where do I want my channel shown?
Helping You Fund Your Channel
We can assess the viability of the success of your prospective channel, and help you model a profitable format that will entice potential backers.
Through AYOZAT, we can introduce you to advertising agencies and allow you to make a realistic forecast of revenue.
After the launch of your channel, we can continue to help with revenue generation and deal with processes and subcontractors that will impact your overall profit.
Helping You Put Your Programme On Television
AYOZAT is here to offer guidance through the technical, delivery and compliance requirements needed to get your programme broadcast-ready. We're also here to advise on the best way to generate revenue through advertising and sponsorships, getting you the most out of your airtime.
If you want to get your programme straight onto television, booking airtime on AYOZAT's own AYOZAT TV is an affordable way of getting onto Sky, Freesat and digital Freeview platforms. Bookings on AYOZAT TV can be made for as little as 30 minutes of airtime a week, or several hours a day.