AYOZAT™ Streaming
Services
Launch Your Own Streaming (OTT)
Platform with AYOZAT™
You create, we connect. With AYOZAT™ taking care of the technical side, you can focus more on your content strategy.
Our white label solution brings a lot to the table: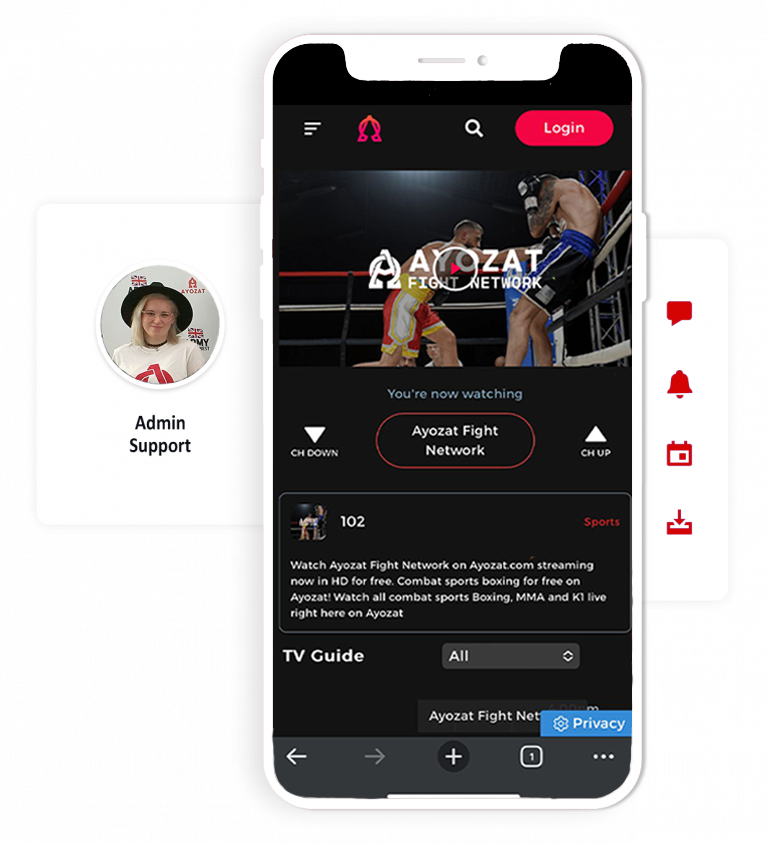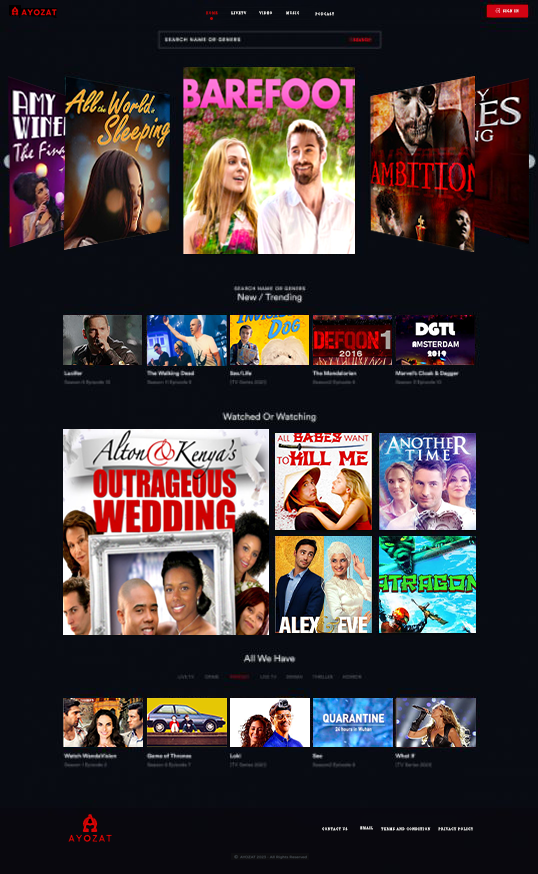 Our Flagship OTT Platform
Ayozat.com is backed by our powerhouse network and is used to carefully curate content creators with potential, for the goal of fast tracking and elevating their content to traditional TV or for structured series and movie deals for streaming OTT using professional production solutions. Our media library is growing everyday, we have compelling strategies for monetization so don't hesitate to reach out!
Streaming Services Overview
Board your content to our in-house streaming platform, Ayozat.com, and gain access to our advertising pipeline and audience reach from day 1. We work with you every step to get online and monetized quickly.
Our team has online streaming engineering and technical know-how down to a science and we can stand up a white label version or your own brand and mission in record time, sharing our dedicated network and advertising pipeline advantages.
We use our own streaming interface and media management system as a framework for an incredibly fast and responsive white label service giving the power of our full-suite media hosting, ingest, and distribution stack to anyone looking to expand their presence online through digital streaming media.
Being inside the AYOZAT™ – Encompass Alliance allows global media connectivity for traditional, online OTT, and connected TV without going through time intensive application and compliance vetting. With us, you've got people.
Our white label partner platforms are automatically integrated into our ad delivery pipeline making monetizing your media assets quick and painless. Access to our SSP, DSP, and Ad Exchange infrastructure comes standard with the white label experience.
AYOZAT™ utilizes its multi-source media ingest and transcoding for transmission and distribution to traditional TV and digital streaming OTT anywhere in the world. Through our dedicated content delivery network, every continent has coverage.
Interested in Partnering to Build Your Own Streaming Platform?
Having your own streaming OTT solution gives you ultimate control over your content and how your audience interacts with that content. Our services will ensure you reach your full potential without added costly overhead or bloated development cycle. We've worked through all the hard things already, now we can help you fast tack to the fun part.