Ayozat TLC, "The Layer Cake", is a deep technology layered mechanism, to power, store and distribute different ecosystems and market sectors, securely and reliably.

Ayozat TLC is at the heart of Ayozat's and its clients operations. It is designed to be sustainable, self-reliant and extremely fast, as well as being backward, current and forward technology compatible.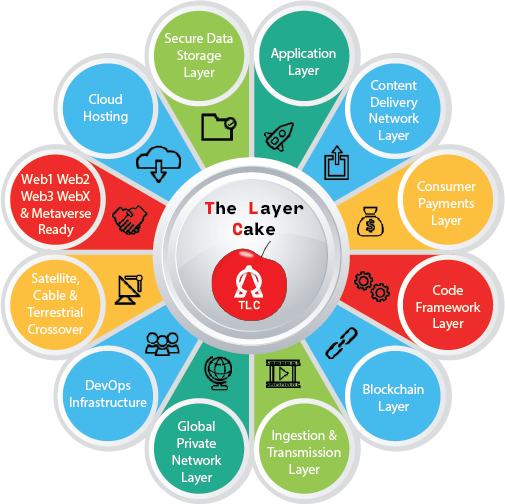 Complete media ecosystem from capture, process, monetization, delivery to analysis.
Traditional finance including payments, banking and FX to blockchain, DAX and stock exchange.
Secure private networks for application, data storage and transport.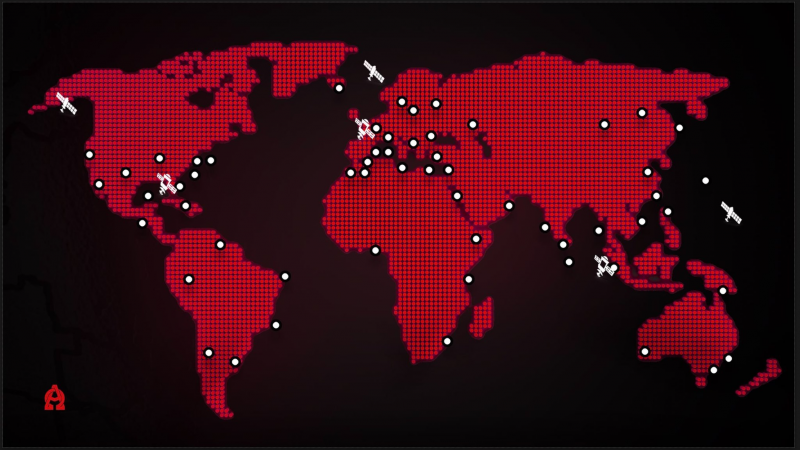 Deployed on a proprietary global network
Using our proprietary network technology stack, Ayozat TLC can serve global commercial and governmental needs as well as serving users from any genre or sector.
Ayozat has started with a complete media ecosystem which is in full operation after 24 months of commercial testing with Tier 1 companies and brands. We wrap our ingestion and are able to take any source data or media, process it, and then deliver through to users on any network, traditional or online, through our dedicated CDN with monetization.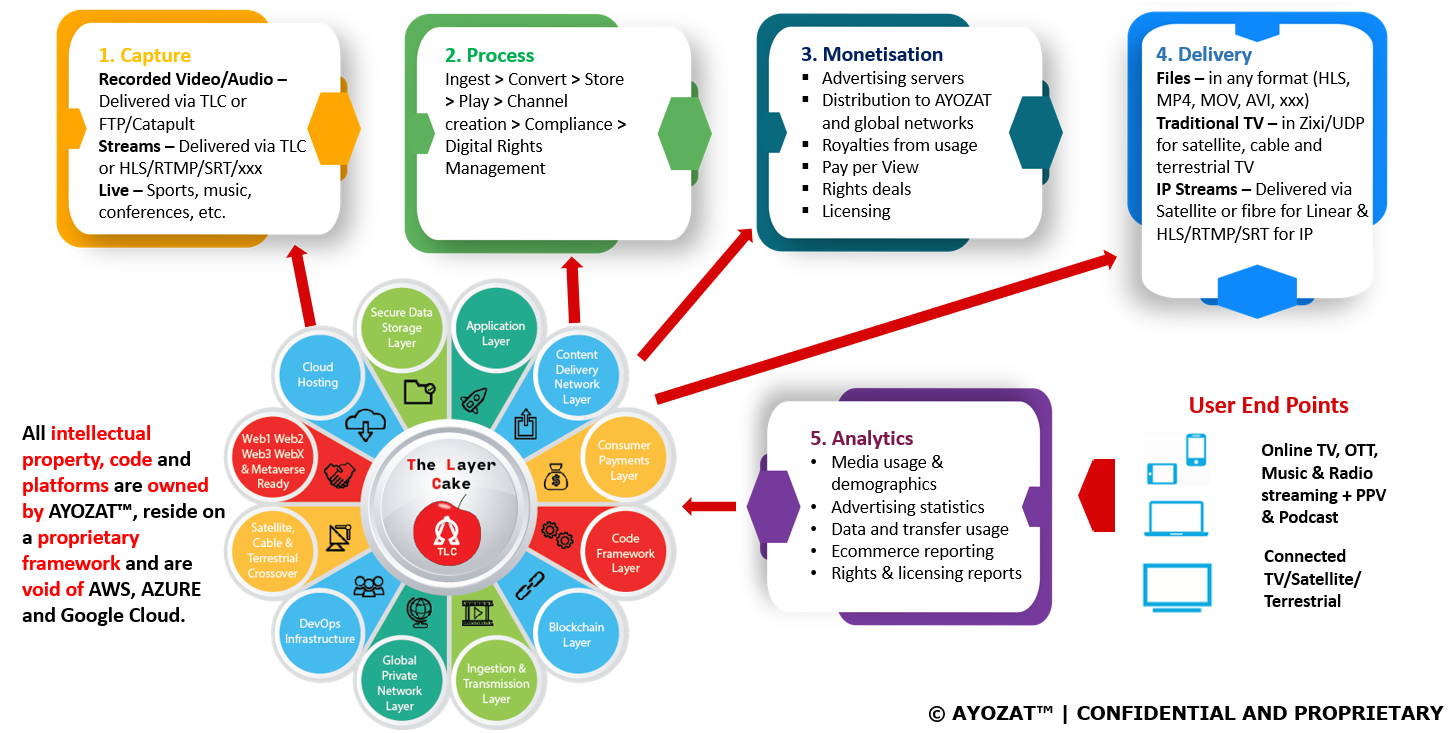 Ayozat TLC's media ecosystem and economy already powers, distributes and monetizes both Ayozat's and its clients, media catalogues, live sport, TV channels, music, video-on-demand (VOD) platforms and media streaming services.
- Single point of entry for distribution with hand off and pick up points to every media network on the planet
- Create new TV channels, online in 1 day and tradition TV channel in 7 days
- Create a streaming platform with live TV and video on demand in days
- Register and distribute intellectual property with transparency and DRM for accurate revenue
Want to learn about Ayozat TLC?

We would love to hear from you and share our vision of freedom and transparency in technology
Ayozat believes and practices an all inclusive not exclusive policy, get in touch with us and see what wee can do for you.
Unlock your potential!