Ayozat launches VOD Platform and
live TV network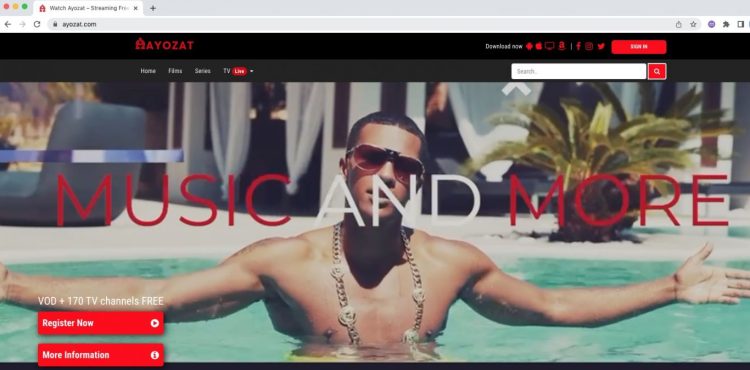 Ayozat, a leading British media and technology company, has launched a video-on-demand (VOD) platform and live TV network featuring over 150 TV channels.
The live TV offering sets Ayozat apart from VOD rival platforms such as Netflix, Amazon and Apple TV.
Ayozat.com is an over-the-top (OTT) platform that is also available on Android, iOS, Google TV and Amazon Fire.
The release has been timed to coincide with the launch of Ayozat TV, which replaces Showcase TV on Sky channel 191.
Showcase TV featured original programming content and channels across a wide range of genres, a legacy that Ayozat TV is set to continue.
Ayozat TV plans to broadcast live MMA and eSport events later this year.
The addition of the rebranded Ayozat TV channel alongside the OTT product completes Ayozat's full-stack media offering.
Music streaming, podcasting and radio are scheduled for rollout on the platform in Q4 2022.
Speaking exclusively at the London launch event, Ayoat chairman Umesh Perera said:
"We are providing a single base for our users to accommodate their TV, video and music needs.
"However, this is not just about the user merging their media requirements into one platform, we are wrapping the experience into a social media environment.
"When our chat, audio and video calling go live, users will be able to watch TV and video-on-demand shows or listen to music while they are in-call with other users."
As reported in the Daily Mail earlier this month, Ayozat now hosts over 100,000 in-demand music masters.

Snoop Dogg, The Jackson 5, Ike and Tina Turner, Tupac and the Sex Pistols are among the star names included in the catalogue, with Ayozat and its partners adding additional music and video content each and every month.
You create, we connect. With AYOZAT™ taking care of the technical side, you can focus
more on your content strategy.